To the growth seekers, ground breakers, and Colorado fanatics:  Your brokerage family awaits.
The support you need to take your business to the next level
From supportive local management and broker development to in-house local marketing teams, IT, transactions, accounting, and operations, we give our brokers everything they need to do their best work.
Bells & whistles marketing
Our fully-staffed marketing teams are local to each market to fully support you.

Custom print and digital marketing materials
Custom agent-branded websites
Social media integration
CRM Software
Video and virtual tours
Professional photographer and drone videographer
Lead generation
Tried & true
All the tools you need to deliver exceptional support to your clients.

IT help desk of experienced pros
Localized market websites
Digital listing tools
Broker Intranet
Free to broker websites
Free to broker kvCORE CRM and training
Design and direct mail tools
Skilled staff trained on all digital tools who are ready to help
Across Colorado & around the world
Industry-leading networks to connect you with the right people, wherever they may be.

The leading Colorado network with 29 sales locations from Aspen to the Front Range supporting 275+ expert agents
Founding membership of Forbes Global Properties
Leading Real Estate Companies of the World membership
Always moving, always growing
Our team helps you define, track, and exceed your goals.

Ninja Training
Mentoring programs
Weekly classes and hands-on training
Broker Masterminds
Online education sessions offered 24/7
Access to continuing education courses
There's a reason we're called 'Slifer-lifers'
At Slifer Smith & Frampton, we value relationships above all else — with our clients and with each other. It's why of our 270+ brokers have an average 20-year tenure with us.
Why brokers stay
"Joining Slifer Smith & Frampton was the best career decision I have ever made. I have had an amazing amount of support, surrounded by the most professional, caring, and fun team in the business."
— Broker Associate (Summit County) Sarah McNeill
"One afternoon, I walked into what I was told would be a meeting to discuss goals for the new year with a local corporate employer to whom I dedicated the past 25 years of my life. That meeting would be my last. My life as I knew it, and the person I identified myself as being, all came to an abrupt end. I was terrified and felt completely lost. With an encouraging and compassionate nudge (from the VP of Marketing at Slifer) I decided to pursue a new career path as a Realtor. Studying for the exam was far from easy. However, the day I passed my Real Estate Licensing exam, I made two calls. One to my wife. The other to my new family at Slifer Smith & Frampton. They both celebrated equally. Since that day, I have found a new home and have been welcomed, supported, and understood."
— Broker Associate (Eagle County) Jack Affleck
What fun is a lifelong career if you don't enjoy the people you're with?
That's why we put connection and culture at the forefront of everything we do. We're an ambitious bunch by day, but always find time to get out and enjoy the incredible places where we live and work, alongside the incredible people we are lucky enough to call colleagues.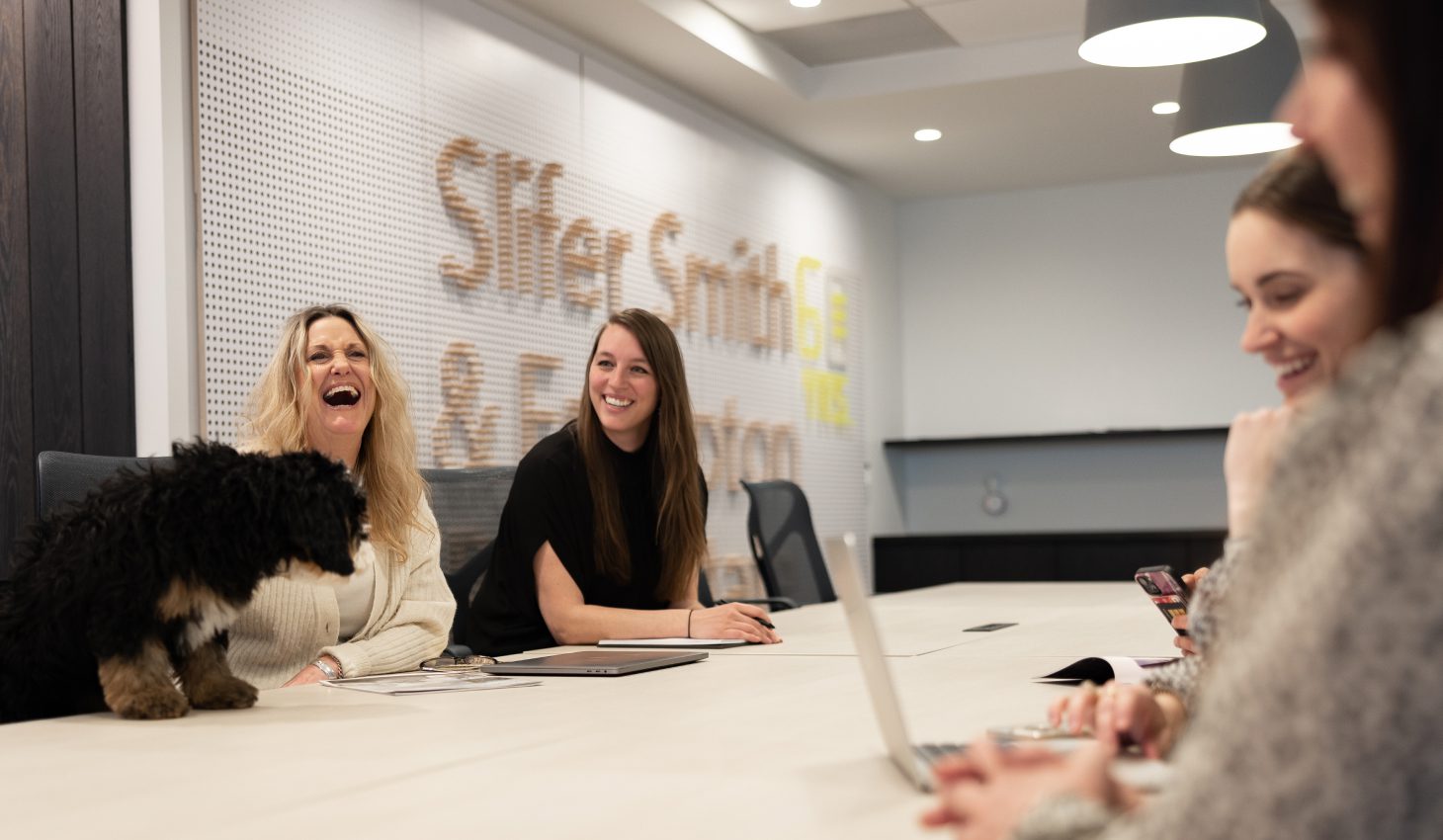 ---
Not a real estate agent?
No worries, we're always looking for top-quality folks to join the many teams behind the scene who support our brokers.